Budget beef vegetable lo mein is the cornerstone of a satisfying family meal for under six dollars for Hunger Awareness Month.

Budget Beef  Vegetable Lo Mein
By Sue Lau | Palatable Pastime
My recipe of the day is for Budget Beef Vegetable Lo Mein, a recipe that  will allot a family of four with a complete dinner meal for $5.13.
It is all inclusive of  ingredients, and needs just a working kitchen with pans, plates, a stove and  water. Drag the bag of groceries into a working (albeit refrigerator is empty) kitchenette and  have at it. I didn't get you everything I desired for this meal, but it does have fresh vegetables, and protein and will fill you up.
My husband and I ate this for our dinner and would do this in a pinch, so for those of my friends in   need of  a real budget meal, this is  it.
As for your part, please consider giving a small amount to the charities listed or  your own local favorite, and list your  ideas for cutting food expenses in the comments below, since  people will be looking for those, unseen- but they will be here.
Let's do our  stuff like Jose Andres.
September is Hunger Action Month
September is Hunger Action Month – a time to bring attention to food insecurity. According to the US Department of Agriculture, 1 in 8 Americans were food insecure in 2017. That's 40 million people – more than 12 million of which are children – with a lack of consistent access to enough food for an active, healthy life.
The meals below were made with a budget of $5.50 – the average amount a family of four would have for a meal on a SNAP budget. We're sharing these recipes today to show you how far these dollars go – or don't go – and to encourage you to donate to organizations addressing hunger issues. Feeding America and local food banks are the boots on the group helping feed your neighbors daily.
What  is SNAP?
SNAP is also known as the Supplemental Nutrition Assistance Program (or what most people refer to as food stamps).
In 2018 alone,  SNAP helped more than 40 million Americans afford a nutritionally adequate diet. For low-wage working families, low-income seniors and people with disabilities living on fixed incomes, finding ways to pay for the rising costs of food is a problem. And for families with children, which comprise 2/3 of those receiving assistance, it is vitally important to our future. The other third is made up of seniors on an inadequate fixed income,  or those with disabilities which make it difficult if not impossible,  to earn basic living expenses.
One  might be bewildered and  think it not  possible that so many live in poverty. They might think  it  fake news, and that people are just mooching off the system, and using this money to buy things like candy bars, chips and booze.
It is a simple fact that while there is obviously going to be one  person buying those things somewhere, that a shocking amount of people find it difficult to make ends meet and increasingly so each year. The awkward truth is that 40.6% of Americans  live at the poverty level.
This may not be on your street,  but imagine if it  were.  Imagine 4 out of every 10 houses of friends and  neighbors nearby with not  enough money to put food on the table. That they have to choose between rent or food. That they have to choose between electricity or food. That they have to choose between life saving medications and doctor care- or food.
Such difficult choices!
And  while we all have difficulties with ever rising costs of living,  most of  us don't have to make these  choices or listen to  others  imply that we only want to take what we  have  no right to. We all have a right to a  share of the resources this planet offers.
Food Bloggers Raising Awareness
As a group, we're supporting Feeding America's efforts to end hunger. We are collecting donations for Feeding America here: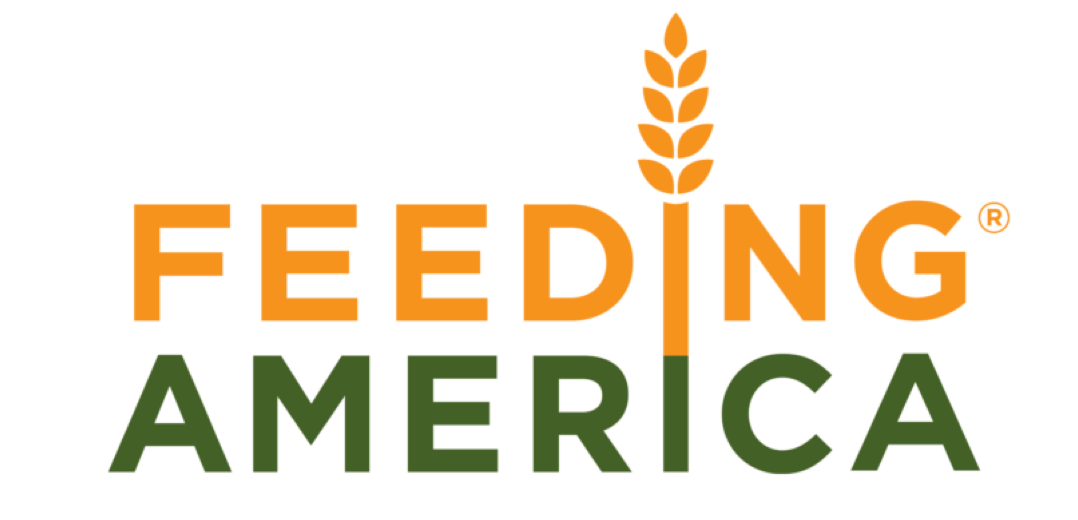 As such,  we have taken that SNAP allotment of  $5.50  and gone to the market  and found  a way  to make a meal for four.
This is harder Than You Think!
I can usually spin  circles  around most people coming up  with a plan for  what to cook and  eat. And I pride myself on my knowledge of  how to put together ingredients, chopped basket style, so that I might be able to make the best of unlooked-for deals and specials I might come across. I don't go to the market with a plan.
In this case, I found the market spinning  circles around me, or me in the market.
What "Plan" I Did Have…Failed
For this event, I did go shopping with ideas.
And *awkward giggle* found myself picking up one  item after another only to be forced to put it back on the shelf because it blew the budget.
And I am blessed to be in a situation  that with just two  of us here, I can generally buy *anything* I want without blinking  twice. I could feel the utter humiliation building in me as my ideas failed- the same  humiliation others must be feeling when they live on the SNAP budget every day.
The  Approach
I do want  to say that I approached this as if a friend had phoned me asking what to do- that they were a family with two kids in tow suddenly forced into an extended stay and after paying for the room, they had $5.50 in their pocket, hungry  right then and there, no chance of further funds until the next day. So armed with that money only, and a room with no further pantry, no sneaking  oil for  5 cents or salt and pepper,  or anything else- just that room with the empty kitchenette.
The Heat and the Humiliation
It was hot the day I shopped. I imagined that if I had no A/C it would be  a saving grace to wander aimlessly through the market trying to find options, at least staying  cool  while I  searched for answers. I could hear someone's child  squawking in a cart down the aisle- I tried to imagine those hungry kids impatient for their supper, not understanding what was going on.
It pissed me off, actually, to think that the SNAP program itself is in danger of further cuts as we  speak. That I cannot put together a meal for the life of me with what I have and WHAT? People will be asked to get by with LESS?
You KNOW What to Do
Will you forgo your morning coffee stop and donate $5 to help feed the needy instead? There are also many great local organizations fighting hunger too, including  one locally to me in Cincinnati:
I have come up with a meal after all. I  can't say I would do it by  choice.
The checkout  clerk and I chatted about what it was I was doing- she remarking how the ramen wasn't particularly healthy with all the sodium.
The Pickings
It's exactly  why  I picked it- those salty seasoning packets with  bouillon  inside and salt and more salt- yeah. That's the seasoning we would not  otherwise have.
And I chose ground meat- not because it was low fat. But because it  had the fat in it to keep the meat from  sticking to the skillet.
Of course,you can drain off the extra fat and  not use all the seasoning packets and I did just that.
But in itself it is  not a cinch to do  these things to keep the price down. I had to ask the butcher to give me only half a package of beef. How humiliating.
Going Forward
So  while  I have kept  this under $5.50, and  pocketed 37 cents in change,  that change would go into my  jar. We might be eating this way the first day,  perhaps the second and third as well, but then we have  an extra buck to put towards the pantry. To buy those things one can use on a budget- because I don't know ANYWHERE you will buy 15 cents worth of soy sauce or 26 cents worth of  flour.
Real emergencies have real  logistics, and this is  the meal for day one.
I  am hoping  to add more budget meals in  the future, that perhaps will utilize my change jar, but still keep in the SNAP budget ballpark.
Because everyone in their life will undergo a rough patch  or  emergency and we need answers to solve these problems that work in the moment.
And  as well, offer our philanthropy and charity  to food groups and food banks to  help  our fellow neighbors- someone you might even know but would never say their need out loud to you.  It  might be you  one day, and  statistics say  it will be.
Hunger Action Month Recipes
Thanks to Kate of Kate's Recipe Box for organizing this event!
You Might Also Like:
Also consider making  a donation  to the Disaster Relief Fund run by Chef Jose  Andres, who provides hot meals for  those in places such as one devastated by hurricanes like Dorian in the  Bahamas.
Thank you all from the bottom  of my  heart for any little  thing you can do. ~Sue
Budget Beef Vegetable Lo Mein
Ingredients
1/2

pound

lean ground beef

4

packages Oriental flavor ramen noodle soup

1

red bell pepper

1

medium zucchini

1

bunch scallions

2

fresh white mushrooms
Instructions
Cook the ramen in hot water until tender and drain.

Brown ground beef in a skillet and drain excess fat.

Add vegetables to pan and cook until crisp tender, seasoning with three of the four seasoning packets from the ramen.

Toss cooked noodles with the stir-fry mixture and serve.
Notes
From the kitchen of palatablepastime.com